...and win one of four £10 York Gift Cards in November!
The aim of BetterPoints York is to help more people to travel in healthier and more environmentally friendly ways. To make a real difference to congestion, pollution and public health, we need to reach as many people as possible.
So throughout November, we're offering a £10 York Gift Card each week with our Refer a Friend prize draw. You can refer up to ten friends per week and each one will earn you an entry into the prize draws, with winners announced on the each Monday from 8th November.
Referring a friend is easy. All you have to do is tap the Menu button at the top left-hand corner of the app, then tap Refer a Friend:
You will then see a unique referral code and a 'Share with a friend now' button: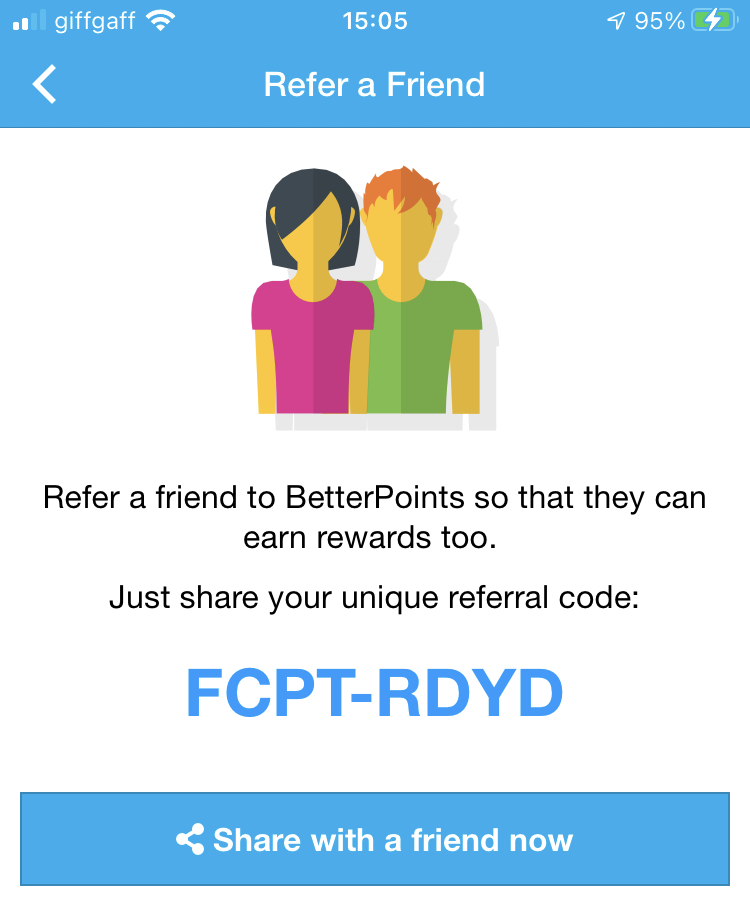 Once your friend registers and takes the baseline survey, you'll be automatically credited with your BetterTicket prize draw entry.*
That's all there is to it - so invite your friends, family and colleagues along for the walk, run or (bus) ride! Make sure you invite someone each week to maximise your chances of winning one of the four £10 York Gift Cards that are up for grabs!
* Please note that only referrals made between 1st-28th November will earn prize draw entries.